Air Force Association Funding Appeal for 427 Squadron Cenotaph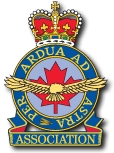 Your support is needed for a significant Remembrance-Commemorative project . The 427 Squadron Honorary Colonel Del Lippert, P.Eng., is raising private donations for the construction of a cenotaph to honour 427 Squadron's fallen members.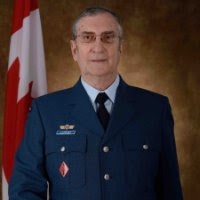 To learn more about Honorary Colonel Lippert, (pictured), please consult his biography here, at this link.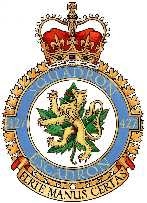 This particular squadron has seen more than its share of role changes; it began as a strategic bombing squadron in the Royal Canadian Air Force during the Second World War. Thereafter, it served as a fighter intercept squadron, nuclear strike squadron and tactical aviation (observation and utility) squadron. In the 21st century it now serves as Canada's Special Operations Aviation Squadron. These role changes have been extraordinarily challenging to the squadron's leadership, but those leaders have responded in outstanding fashion each and every time. To keep this diverse squadron history together, and its indomitable spirit at the forefront of our minds, the plan is to locate a cenotaph in the memorial gardens area of Canadian Forces Base Petawawa, the home of 427 Special Operations Squadron.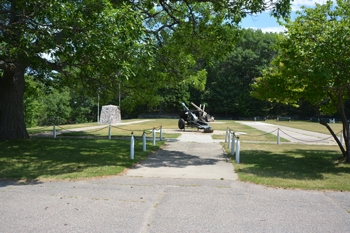 The unveiling is planned for the squadron's 75th Anniversary in the Fall of 2017. If you would like to donate, or know of someone who may be interested in donating to this cause, donations to the fund may be made in two ways:

By Mail: Make cheques payable to the: "RCAF Association Trust Fund" and on the "memo line" of your cheque (lower left-hand corner) write "427 Association Cenotaph Fund". By doing so, you will be designating your donation directly toward this worthy 427 Squadron Association project and then, mail your cheque to: RCAF Association Trust Fund, 222 Somerset Street West, Suite 405, Ottawa, ON, K2P 2G3. As per the Canada Revenue Agency (CRA) policies, donations greater than $25 will earn charitable tax receipts, from the RCAF Association Trust Fund (registered).

Alternatively, you may donate on-line by visiting this CanadaHelps.org website at this link, here.

Scroll Down until you see the 'Donate to this Charity Now 'window and select: 427 Lion Squadron Association Memorial Cenotaph Cause. Again, charitable tax receipts are provided, and are generated automatically by the CanadaHelps.org website, and sent to your e-mail address.

Please note administrative costs through both the RCAF Association Trust Fund and the CanadaHelps.org website are minimized, for the benefit of all participants and contributors. We have succesfully kept such costs below our goal of 10%, and may now be as low as 4.9%, including credit card percentages. Please visit the Canada Revenue Agency Charities & Giving website at this link to see exactly how the RCAF Association Trust Fund has performed over the past few years.

In addition to ascribing the names of the fallen, it is our hope and our wish to also identify each and every donor by name, on the cenotaph itself. We will only do so for those donors who support us doing so. If, however, you prefer anonymity, we will respect your wishes. Thank you for considering this most worthwhile cause. Your support is key to our success.

Historical information on the squadron's Second World War actions can be found at this link, here. Further information which includes the F-86, CF 104 and Helicopter eras can be found here.

Some information on wartime casualties can be found at this link, here.

If you have any questions please do not hesitate to contact the RCAF Association Trust Fund at 866-351-2322 ext 221.

This e-mail was sent from Royal Canadian Air Force Association (rcaf_list@airforce.ca)